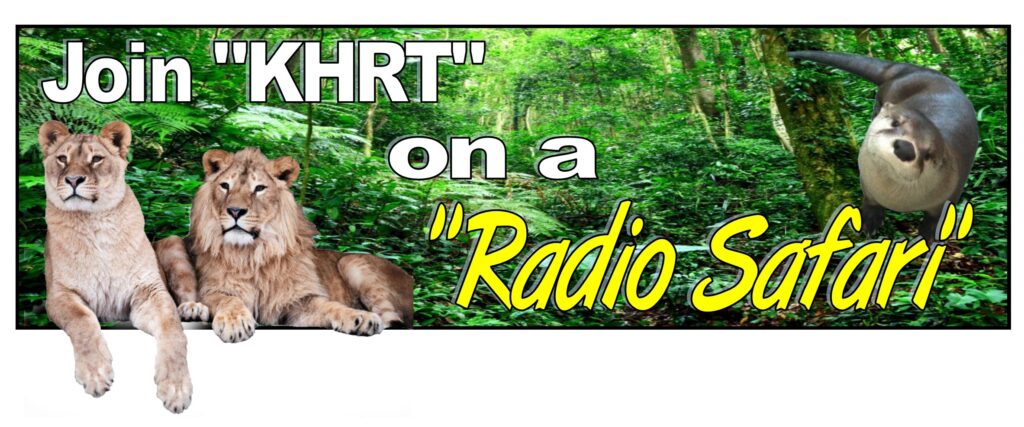 Join KHRT on a Radio Safari through the Roosevelt Park Zoo
Twice daily hear features on the Roosevelt Park Zoo in Minot. Learn interesting facts about the zoo, it's animals, and the people who work there.
Monday – Friday (May 30th – June 24th)
9:45 AM & 3:15 PM on 1320 KHRT

10:07 AM & 3:07 PM on 106.9 K-Heart


Also register at each of these businesses to win a Family/Grandparent Membership for 2022 at Roosevelt Park Zoo. Drawings will be done June10th and June 24th at:
– Dakota Pawn Brokers
– Rick's Jewelry
– Nite Train Pizza
– Dakota Square ARCO
It's summer fun with the Radio Safari on KHRT!
– Entries will be chosen by a random drawing from the registration bucket at each of the participating sponsor's place of business on June 10th and June 24th, 2022.
– registration buckets will NOT be emptied after drawing each week. Once you register, your entry remains in the bucket through the duration of the contest.

– contest is open to all persons except KHRT Radio/Faith Broadcasting Inc. employees and their immediate families.
– KHRT Radio reserves the right to use entries for promotional purposes.