KHRT is amping up your summer fun with your chance to win a Medora Ticket Package!
Medora, North Dakota is where the west comes alive! If you're looking for outdoor beauty, exciting entertainment, and legendary history, Medora is the place to go.
KHRT has teamed up with area businesses to give you the opportunity to win a package of tickets to Medora. It includes a pair (2) of tickets to the Pitchfork Steak Fondue and a pair (2) of tickets to the Medora Musical.
Enjoy a taste of the West as chefs load up pitchforks with 12oz steaks and fondue them — western style! Paired with all your favorite fixin's and an unbelievable view of the Badlands, this is a perfect dinner any night, and even better when paired with the Medora Musical just a few steps away. Your steak comes with baked beans, baked potatoes, garlic toast, coleslaw, vegetables, fresh fruit salad, brownies, cinnamon-sugar donuts, lemonade and coffee – all served buffet style.

There's no show on earth quite like the Medora Musical. A little history. A little humor. A whole lot of Western spirit. The Medora Musical is an ode to country music, America, Teddy Roosevelt, and the untamed spirit of the Badlands – performed live and outside all summer long.


– Dakota Square ARCO – Autumn Zeeb

– Rick's Jewelry – Marlys Orluk

– Schatz Crossroads Truck Stop – Kim Peterson

– Dakota Pawnbrokers – Phillip Boswell

– Farmer's Union Oil of Berthold (Berthold location) – Ryan Hendrickson

– Farmer's Union Oil of Berthold (Burlington location) – Norine Johnson

– Farmer's Union Oil of Berthold (Carpio location) – Lois Wetzel


Each winner receives 2 tickets for the Medora Musical, 2 tickets for the Pitchfork Steak Fondue.
Congratulations winners! Thank you to all who participated in the KHRT Medora Ticket Giveaway!!
Big Thanks to Our Participating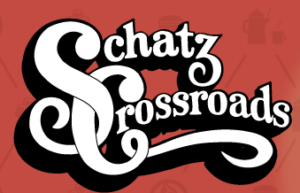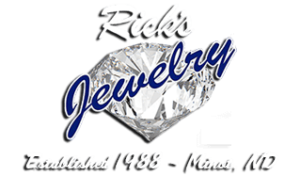 Official Contest Rules
Entries will be chosen by a random drawing from the registration box at each of the participating sponsor's place of business on July 20, 2023.


On Thursday, July 20, 2023, KHRT will announce the KHRT Medora Ticket Giveaway Winners. One (1) winner from each of the participating sponsoring businesses will receive one (1) set of tickets,

which include (2) Tickets to the Medora Musical, and (2) Tickets to the Pitchfork Steak Fondue; and recognition as a KHRT Medora Ticket Giveaway Winner. (The tickets have a prize value over $200.00)

Winners agree not to re-sell tickets. Tickets must be used in 2023 Medora season.


No purchase necessary, entries must be received by the close of each participating sponsor's business day on Wednesday, July 19, 2023


Contest open to all persons except KHRT Radio/Faith Broadcasting Inc. employees and their immediate families.


KHRT reserves the right to use entries for promotional purposes.